About Us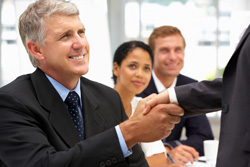 At WebPresence, Esq., we know that each cleint is unique and our strategies enhance the differentiators, setting our clients and their practices apart from the competition. We develop online and offline public relations strategies that help our clients build relationships, alliances, and their community presence, locally and nationally.
We do not believe in a one-size-fits all approach. From social media marketing campaigns to legal blogging, brand development and reputation management, our communications campaigns are strategic, personalized, and effective. We work with each client to meet their specific objectives and, ultimately, provide measurable results.
In today's digital world, where information (and misinformation) is available at a potential client's, journalist's, or synergistic partner's fingertips, it's imperative to stay a step ahead. At WebPresence, Esq., we are out in front, guiding the public's perception of your brand and building long-lasting, lucrative relationships on your behalf.