Keeping you in [or out of] the public eye.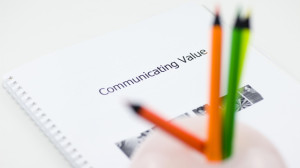 Effective media relations is critical to ensuring that your firm's message is accurately communicated to and understood by your target audiences. By identifying these unique groups (potential clients, members of the media, strategic partners), we can engage them with strategic messages that resonate and influence opinions and perceptions.
High profile cases, the press, and 24/7 access to media, review sites, and social networks means strategic digital media leveraging is crucial to ensuring that your firm's voice is clearly heard above the 'noise'.  Former attorneys ourselves, the experienced public relations specialists at WebPresence, Esq. use a blend of proven PR tactics and revolutionary technology to promote law firms and increase an individual attorney's profile.
Media Placements Include:
NBC News
ABC News
CBS News
TMZ
Riviera Magazine
Daily Journal
California Journal
The Recorder
New Matter
Corporate Financier
Law360
At WebPresence, Esq., we raise our clients profiles and establish them as thought leaders in their field through expert commentary, speaking engagements, community relations, bylined article placements, legal rankings, social networking, and search engine optimization.