Keeping you in [or out] of the public eye.
High profile cases. 24/7 press, online, and broadcast television monitoring. Leveraging media coverage. Media placement. Effective media relations is critical to ensuring that your law firm's message is accurately communicated to and understood by your target audiences.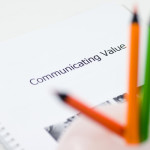 The savvy attorneys and social media specialists at WebPresence, Esq. use a blend of proven PR tactics and revolutionary technology to promote law firms and increase an individual attorney's profiles; including expert commentary, speaking engagements, bylined article placements, legal rankings, social networking, and search engine optimization.