Think that kids are the only ones benefiting from Halloween? Think again.
While Halloween is not a popularly searched topic for most of the year, beginning September, and blowing up in October, Google is bombarded with Halloween-related search inquiries. Not surprisingly, last week in October, boasts about 100 times more Halloween-related search requests than any other time of the year.
So how are you and your law firm capitalizing on this potential new business bonanza?  If you aren't already, start incorporating Halloween into your firm's marketing, public relations, blogging and social media efforts. Use this holiday as an invaluable opportunity to raise your law firm's Web Presence and see the benefits online, in the media, and in your firm's expanded reach.
While Halloween is supposed to be good, old-fashioned fun, there are quite a few legal issues tied to the scariest holiday of the year. For example:
Getting Festive. While a fun family activity, decorating one's home for Halloween can also be dangerous. Lawyers can remind homeowners that they face possible liability if a trick or treater falls and hurts themselves on their property.
Don't Forget Your Curfew! Many cities throughout the country have implemented curfews for children under a certain age. Parents need to know their town's curfew or suggested trick-or-treating hours in order to avoid a potential fine or worse.
Sexual Offenders. Lawyers can remind clients to search the sex offender database to learn who lives in their neighborhood, perhaps avoiding those spots with their children. For criminal defense lawyers, this is an opportunity to remind clients who are convicted sex offenders of common-sense dos and don'ts.
Harmless Fun? Egging property, toilet papering homes, and other tried and true childhood pranks might seem like old-fashioned fun, but they can easily turn into crimes that land kids in juvenile court. Lawyers can remind parents to educate their kids that "tricks" may actually be crimes and to be considerate of local laws and regulations.
It's Party Time! Social host liability is a often-disregarded but important legal issue. Criminal defense and personal injury lawyers alike can remind Halloween party hosts about local social host laws, which could make the host liable if a partygoer is injured at the party or if a partygoer is involved in a drunk driving incident after leaving the party.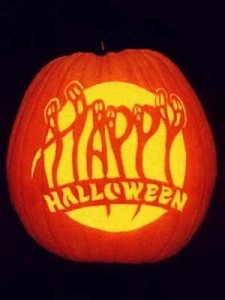 For more tricks and tricks on how to use Halloween to your legal marketing advantage, contact the attorneys turned social marketing professionals at WebPresence, Esq. today. Social Media is a powerful networking and business development tool: use it to tweet Halloween safety tips and post articles. Of course, our more media-friendly lawyers can offer their expertise up for interviews to the local media. For a king-size treat, contact us for a free social media evaluation.
—
WebPresence, Esq. is a cutting-edge Web Presence Management company built by attorneys for attorneys. Our team of lawyers will create a powerful Social Media campaign for your law firm, enabling you to attract new business and increasing your firm's reputation.  Additionally, we will manage your online reputation, ensuring that your carefully-crafted name remains in good stead.  For more information about our services, contact WebPresence, Esq. at www.WebPresenceEsq.com today.