This Article first appeared in the April 2019 issue of Orange County Lawyer Magazine
For many lawyers, marketing is the last thing on their minds. Whether they are comfortable with the 'old school' approach of referrals and handshakes or they just don't have the time / interest / money, the timeworn adage of "spending money to make money" just does not sit well. But times have changed and we have moved to an on-demand society (think: Uber). In 2008, law practices were built on personal relationships. In 2018, tech-first legal solutions (think: LegalZoom) increased in popularity. Today's consumer wants quick, easy, and local. Does your marketing strategy prioritize these elements?
It's 2019, and we are obsessed with our smartphones, so let's move forward with the assumption that online marketing (websites, social media, SEO, etc…) is here and here to stay. Hey, the State Bar finally acknowledged that social media and online marketing are integral tools in a lawyer's business development toolbox (the Rules of Professional Conduct were updated to reflect this modern marketing approach in November 2018), so why can't we?
The Accessible Website
This year, we will see some of the most noticeable changes in attorney marketing since, well, the internet: the influence of the Americans with Disabilities Act ("ADA").
Though the ADA was enacted well before websites were ubiquitous, many courts have interpreted the term "public accommodation" in the act's Title III (Public Accommodations and Commercial Facilities https://www.ada.gov/ada_title_III.htm) to encompass businesses with an online presence. Indeed, the DOJ released a statement on the subject back in 2003 (Accessibility of State and Local Government Websites to People with Disabilities https://www.ada.gov/websites2_prnt.pdf). However, clear rules for applying the ADA to websites have yet to be established and courts are divided about whether all commercial websites are subject to the ADA, or just those associated with brick-and-mortar businesses.
That being said, in the last year, we have seen a shift in the legal enforcement of the ADA to include not just brick-and-mortar establishments, but any business or organization that provides information or services via the internet. This could include your law firm's website. In other words, your website must be accessible to the:
    8.1 million people have difficulty seeing
    2.0 million are completely blind
    7.6 million have difficulty hearing
    19.9 million people find it difficult to grasp objects (Mouse, Keyboard)
    2.4 million with Alzheimer's disease, senility or dementia
    2.8 million with epilepsy
Unfortunately, the answer is not to run and hide (or take down your website). Like the many brick and mortar establishments faced with these lawsuits (including the first-of-its-kind, headline-making case against Winn-Dixie in 2017 (Gil v. Winn Dixie Stores, Inc.)), the solution is to update your website to meet the established standards of accessibility as set forth in the Web Content Accessibility Guidelines (WCAG) 2.1. There are 61 guidelines your firm's website must meet, but in brief, it must be:
1. Perceivable
"Information and user interface components must be presentable to users in ways they can perceive." Content must be viewable in multiple forms and easy to 'see' regardless of the viewer's disability.
2. Operable
"User interface components and navigation must be operable." A user must be able to easily navigate your law firm's website without running into limited functionality or time limits. This is where many law firms will run into the biggest issue, as many traditional law firm website are extremely large, slow, and clunky.
3. Understandable
"Information and the operation of user interface must be understandable." All webpages must readable, predictable, and have the capability to correct user mistakes.
4. Robust
"Content must be robust enough that it can be interpreted reliably by a wide variety of user agents, including assistive technologies." Your website must be compatible with all current and future technologies someone may use to assist them.
Again, this list is not exhaustive. At the time of writing, many businesses, law firms included, have been hit with ADA website accessibility lawsuits and, as Five Guys can tell you, there is no defense. Five Guys, the popular East Coast-based burger chain was actually in the process of redesigning its website when it was hit with a class action. The company claimed that ADA accessibility was to be included in the redesign, but the court wasn't swayed and the class action was allowed to move forward. The fines and headache don't make it worth it. Update your website yesterday.
The Online Marketing Game
Consumers, and this includes your potential new client, want a fast, helpful user-experience ("UI"), or what we call the "the assisted experience". Now that your have your ADA accessible website up and running, you can focus on your online marketing efforts.
In 2019, we have seen a shift toward heavy digital (all marketing efforts that use an electronic device or the internet: search engines, social media, email, and websites). TV and print ads have taken a sharp turn downhill. With so many of us watching our television shows on commercial-free channels such as Netflix, there just aren't the eyeballs to justify costly television ads. That being said, if your target audience is the Judge Judy-loving-daytime-television-watcher, stick with TV!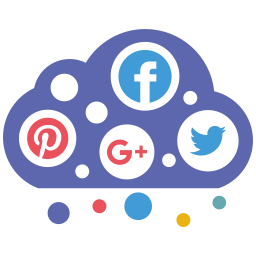 To this point, it is imperative to identify your target market before you implement any marketing tools. Once you know who your target demographic is, where they 'hang out' online, and when they do so, you can 'touch' them, otherwise known as touchpoints. Touchpoint Guru Hank Brigman defines a touchpoint as an influential action initiated by a communication, a human contact or a physical or sensory interaction. Each touchpoint is a message that literally "touches" a customer in some way. mCollectively, touchpoints create the customer's experience and the number of "touchpoints" required per consumer in order to initiate the sale (and yes, you are selling your legal services) has increased exponentially over the last few years. 
We live in a mobile-first world, businesses need to make 150 touch points a day in order to make the sale. That's a lot of creative strategizing on where, when, and how to reach your PNC.
Generally speaking, you can get in front of your target audience in the following ways:
1. Search
Make sure your website meets all of the requirements set forth by Google. Along with being mobile friendly, it must be secure (have an SSL certificate), and SEO-friendly. Then comes SEO. SEO, or search engine optimization, is part of the Google-search game, so law firms wishing to get those online clients must play by the rules. 
2. Social
Social media matters. Your law firm needs to have a presence (ideally an active one) on all major social networks. This is for public relations purposes (preventing another firm from using your firm name in their @handle) as much as marketing. The more active your firm is on social media, the more eyeballs it will reach, and eventually, the more clients you will sign.
3. Reviews
Online referrals are the new referral. 84% of people trust an online review as much as a personal recommendation. So forget about ignoring that Yelp page any longer – it's time to take control of each of your law firm's business listings.
4. Site speed
A modern website must be fast. Your PNC doesn't have time to waste! And Google recognizes this. Indeed, page speed is a ranking signal for Google search result. In other words, your ADA accessible, mobile friendly website must also load quickly and easily.
2019 is bound to be an exciting year in law as we continue to explore new technologies and marketing techniques.  
—
For information on how you can ensure that your law firm's online presence meets the various legal and ethical standards required, contact our legal marketing experts today.